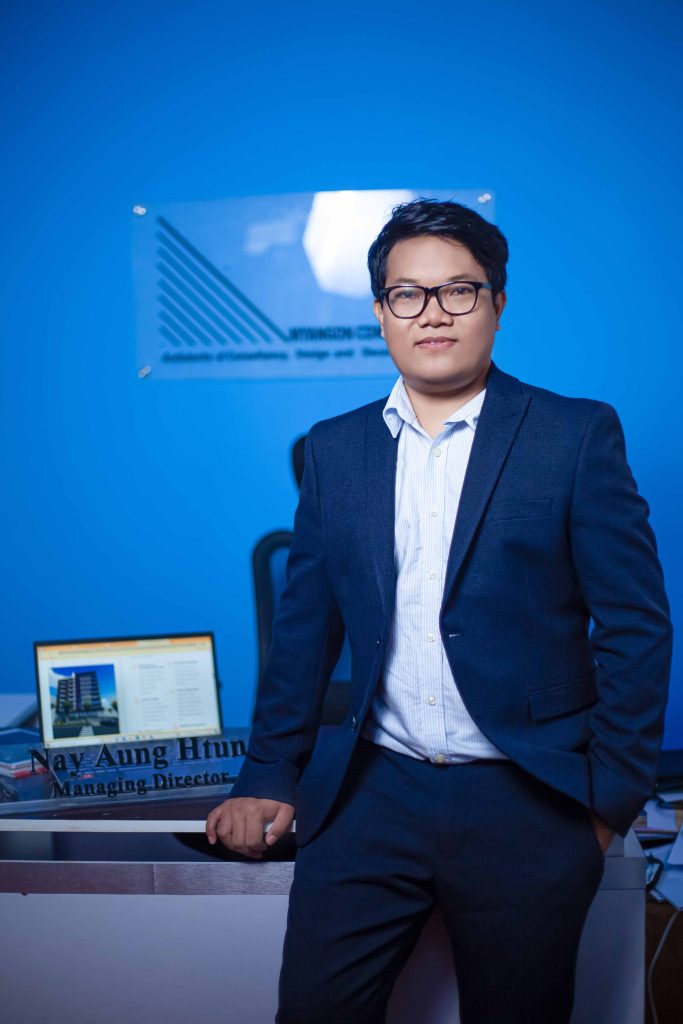 Mr.Nay Aung Htun graduated the Bachelor of Architecture since 2011. After he developed his professional carrier, Architect about 6 years, he founded the business based on his professional.
He founded the MYANGON Company Limited to lead the best Architectural & Constructional Industry since 2018. Along the journey of his own business, he served the best services and products of Architecture, Construction and Decoration. The productivity of MYANGON is excellent and satisfactory of client on MYANGON's productivity is the great.
Mr.Nay Aung Htun has over 12+ years of experiences in Architectural and Construction industry. After 6+ years experiences in professional industry, he founded the MYANGON since 2018. 
After he founded the MYANGON, he specialized at the Business Management role. 
He has strongly experiences in Business Strategy, Client Communications, Business Operations, and Team Management. 
"Business is Only the Commercial Activity,but Professional Business is the Art ."